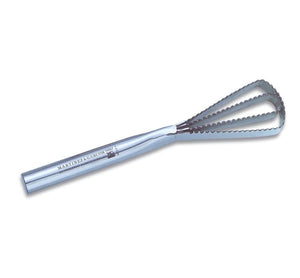 Stainless steel fish scale remover works quickly and easily with any fish size.
This is a professional grade tool, 10" long, which you can use for cleaning your catch after a good day of fishing or in an food preparation setting.
Technical Specifications
This scale remover is a strong built tool made of stainless steel.
Scale remover is dishwasher safe, however, drying with a soft cloth immediately after machine or hand-washing is recommended.
Limited lifetime manufacturer's warranty.
Made by Martinez & Gascon in Spain
SKU: MG-9178.270.00.